Wheels touch and jump and the plane slows. San Francisco, welcome. One week in the Bay Area, this sprawl of population, gnarled and tangled up in each other as many roots seek to survive in shallow soil. The West Coast has called and I have answered, ready to explore in the vein of passion which has thus defined my spinning existence – by being out of doors, with and without company, among the redwoods.
San Carlos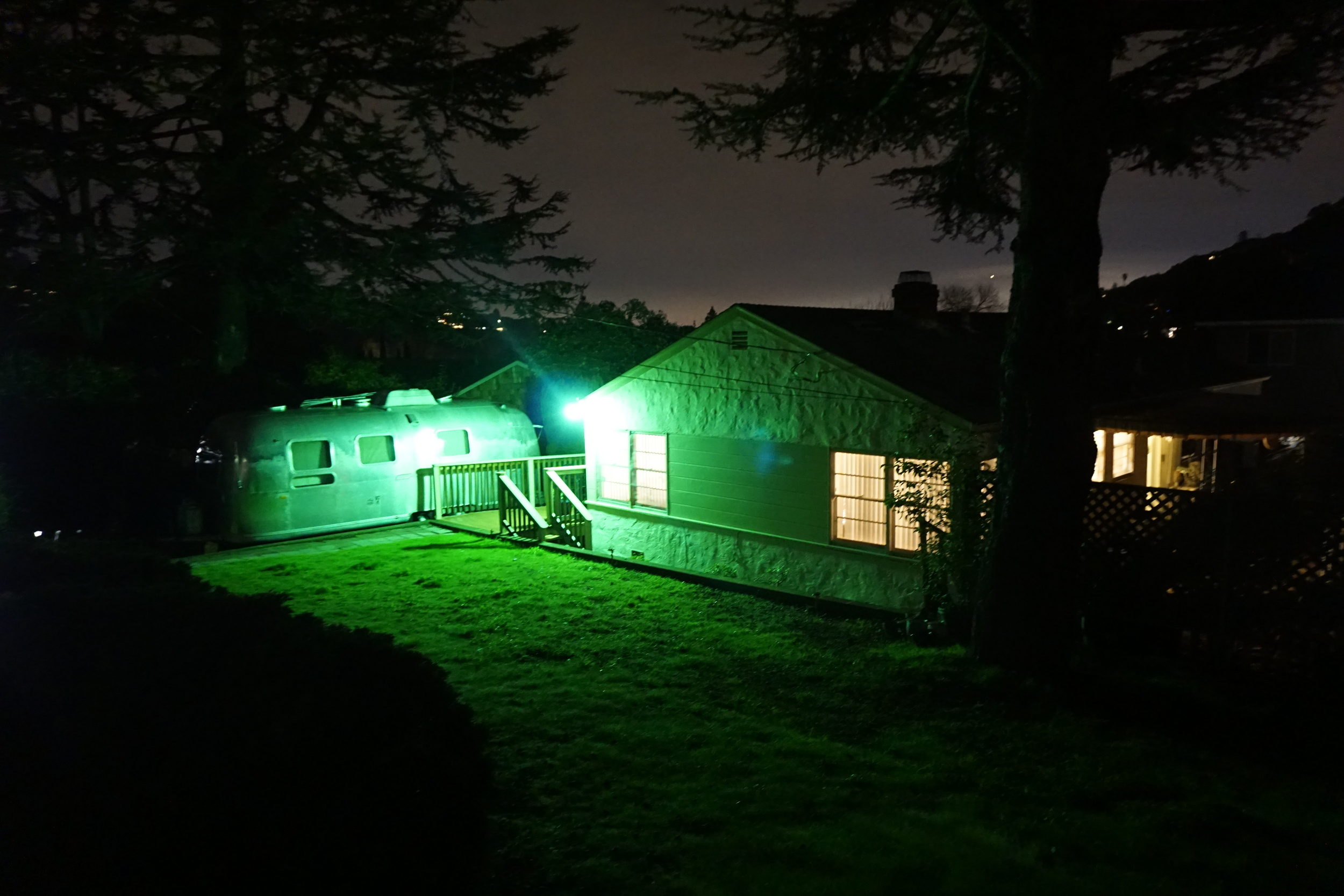 Consider San Carlos. Think suburbia to San Francisco, but with an industry of its own. Where families go to grow, where retirees go to slow, where young business professionals looking for cheap rent seek to actually save the money they're working so hard to earn. This is where I'll make my base, with a college friend who is with a company on the leading edge of 3D printing. This is Prescott. He's a humble brood hailing from the pines of North Carolina. I've taken to his calm manner and ability to chew the gristle of what he needs to say until his words turn to bone, straight and clean. Prescott, as my consummate host, takes me hiking, running, and exploring the many parks sprinkled around San Carlos. This is an expansive arena of sight – city to the north, bay to the east, ocean to the west. Visions of the state sliding into the ocean after the mighty San Andreas Fault cracks and rips loose western California, the adrift state to be swallowed whole by a hungry Poseidon are morbid and unreasonable. I shift my perspective, imagining long runs along the ridgeline, sunset hikes with the falling sun lighting the hills in a blooded orange.
Santa Cruz
If I surfed, knew about surfing, understood at all the feeling of riding a wave along a rocky shoreline then this would be where I'd set my bubble of existence, to grow or contract with the rising and ebbing tide. Built upon the flatland between ocean and mountain range Santa Cruz exists to service both affluence and hedonism. A surf community with an affinity for cycling, hiking, and artistic expression I find myself reunited with my Road Angels of Keys to Freeze, Dakota and Chelsea, the same weekend El Nino sends fifteen foot swells to the shores of Santa Cruz. Surfers run along the boardwalks, walkers watch the surfers run, and the waves continue to bash themselves to mist against the craggy beach. It is sunset, a dramatic scene. I feel the ocean spray and turn my cheek to its touch. The next morning, Dakota and I jog up into the foothills on a sunny morning, afterwards we drink horchata and burritos at the local taqueria. In a casita Dakota and Chelsea have rented we talk into the night about travel and purpose in travel, specifically the path that I find myself on, the path that I'm pursuing. They offer gentle advice and the next morning we go back outside, to run and walk and observe the indominatable ocean once more before I leave for Berkeley.
Berkeley
In the height of the counterculture revolution of the 60s and 70s Berkeley emerged as a premiere player, where experimentation leveraged new perceptions of reality and patterns of life. Here I travel to participate in an eight hour interview with a cycle tour company. The afternoon before my long and demanding 'hiring event' I run off the excess of nerves by scrambling up muddy slopes cut into the mountainside where the University of California-Berkeley rests. It is a pretty view yet I can't shake the disgust felt in observation of smog, smog, smog blanketing the bay between San Francisco and Berkeley. Smog thick enough to slice, dice to a powder, arrange in a line to snort up, a quicker way to poison the body than our casual, slow bio-accumulation by breath. As wonderful is the sight of sunlight refracting off the excess of molecules suspended in heavy atmosphere I realize that I'll be unable to live Berkeley, or across the bay, or up in the hills surrounded by my ten million neighbors. I am thankful that, if hired, I'll be living in national parks rather than here, there, anywhere with a population density over 10,000. From my perch I wish for an open vista and sunset storm along a desolate stretch of Midwestern highway, where the only activity will be the grasses bending to the breeze and dry soil churning to mud in the deluge. No wishes will be granted tonight. I descend with the approaching dark, photograph in a lackluster manner the family neighborhood of Berkeley, and go to bed. The next day I complete my interview, take no more pictures, and return to San Carlos, preparing to depart for home on the East Coast.
In Reflection
California, a state so big it might as well be a country, with cultures and sub-cultures running north to south along the coast, west to east between the slopes of the Sierras, is mighty and proud and alluring from afar. I've explored the peninsula with some satisfaction – in one week I've passed through only three towns in the mighty sprawl but it feels as if I seized my vacation and throttled it with great gusto. I didn't go out in the city of San Fran, rather contented myself in visiting old friends living outside the city. I filled myself exploring sunlit trails new to me.
The Californian skyline, to an East Coast body such as mine, holds mystique, intrigue, a waft of lurid breath tumbling from over the Appalachians and into my foothills. I went to smooch the source of breath and got my lungs full of California in the process. So as I step onto the plane and head home, I can let out a slow and easy sigh, assured that when I come back to my bed I will not be surrounded on all sides by the weight of population, by smog swallowing my life's little fishbowl, by light pollution hiding the stars most important to me. And so I leave for home, to touch down in NC, and to sleep, hoping to wake the next morning with a winter sky hinting at a spot of clean Sunday snow.