Rio Palena, Chile
a premiere packrafting experience
Rio Palena, Chile is an epic 100 mile river running from Palena to Raul Marin Balmaceda, which is a small fishing town on the Pacific Ocean. We paddled 70 miles of the river over four days, running 30 class II rapids, and going almost four full days without seeing another soul - a true, undeniable backcountry experience.
Travel Tip: Bring a two liter box of wine with you out on this river ... spending all day in the packraft is both exhausting and relaxing, and settling in with a gulp of Clos at the end of the night is worth the weight. Also, wash your feet well. I had a terrible foot fungus after this week.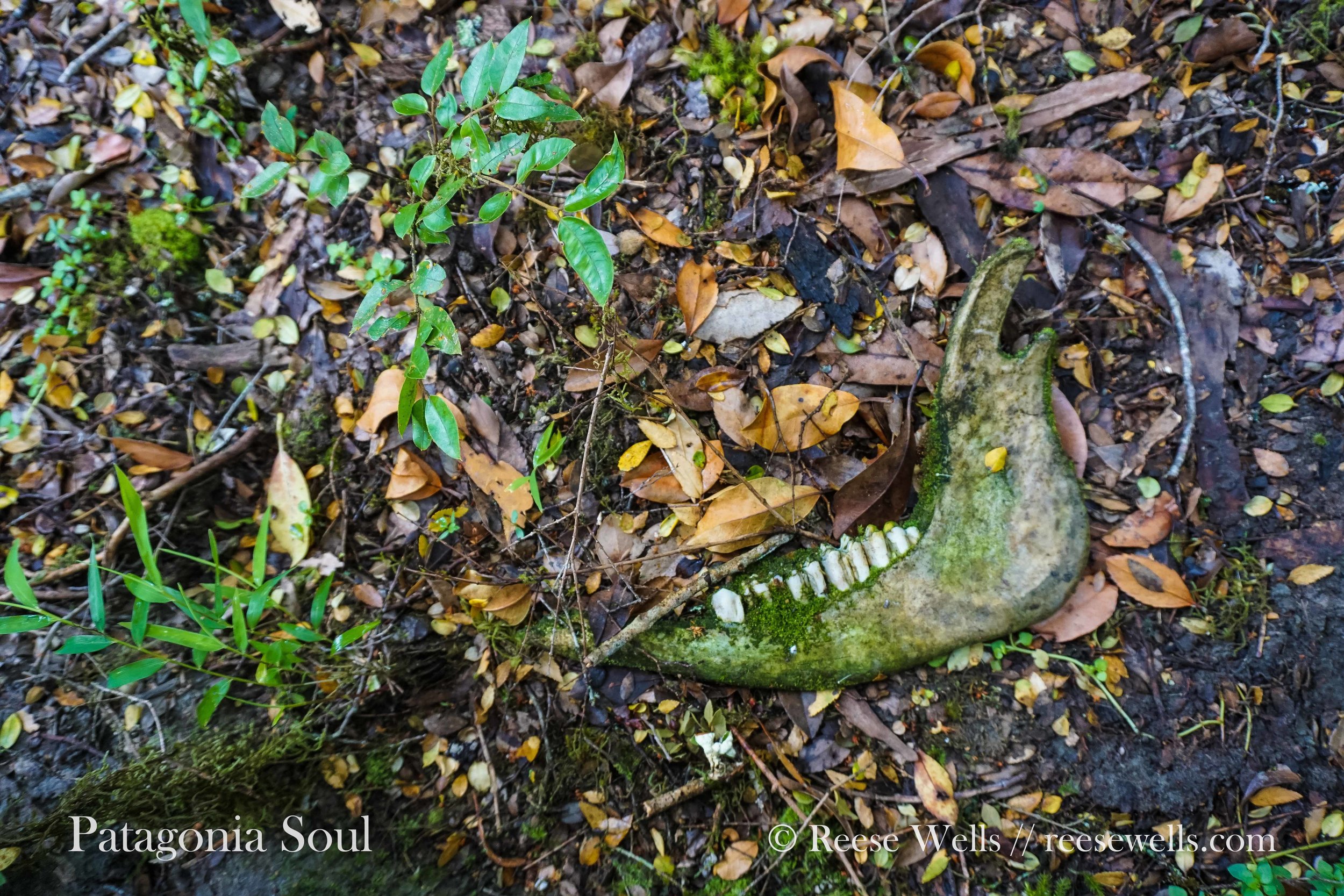 There's moss growing on a horse's jawbone here at camp, and I wonder it came to stay here, if it died here, rotted into the earth, and this is what remains?
Or if a fox, maybe the same one prowling around our camp, howling, shrieking and waiting to steal our food, was the graveyard thief that brought the bone here and gnawed on it until he grew bored?
Or was it the river, rising up and sweeping the body downstream in a mighty surge, depositing the bone here on the swell? I think about these things because my focus, it seems, is on death.
It's fascinating, isn't it?
But what I realize is truly more amazing than considering how the bone got here is perhaps how the moss found its way onto the bone, how life found life in death, how the bone has offered itself as legacy, regardless of how it came to rest.